What is Field Hinting?
Gravity Forms provides users an empty slate for form development. The interface is designed to be intuitive, minimal, and clean. However, when you begin to get deep into form development, you will often find that the field information you need can be a bit tricky to access. Viewing field properties and settings requires that a user…
click into a specific field and then…
click into a specific Field Settings section and then…
sometimes click into an additional interface.
Field Data
The Field Hinting module takes away this hassle by surfacing important information associated with a field. Field info can effortlessly be viewed while scrolling your form editor. Additional details are revealed with a single click.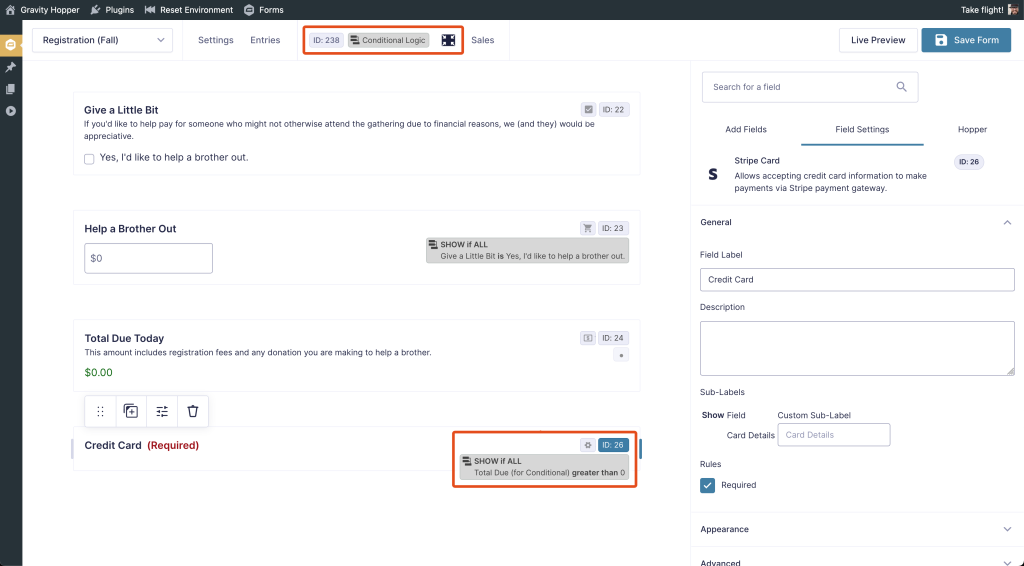 Condensed Editor View
This module also provides a condensed editor view simplifying management of those unusually long forms.