Accessing the Template Engine
To build a field template and send it to your hopper for later use, you will need to visit the form editor for the form which holds the fields to be used. From the right sidebar, access Hopper → Send to Hopper.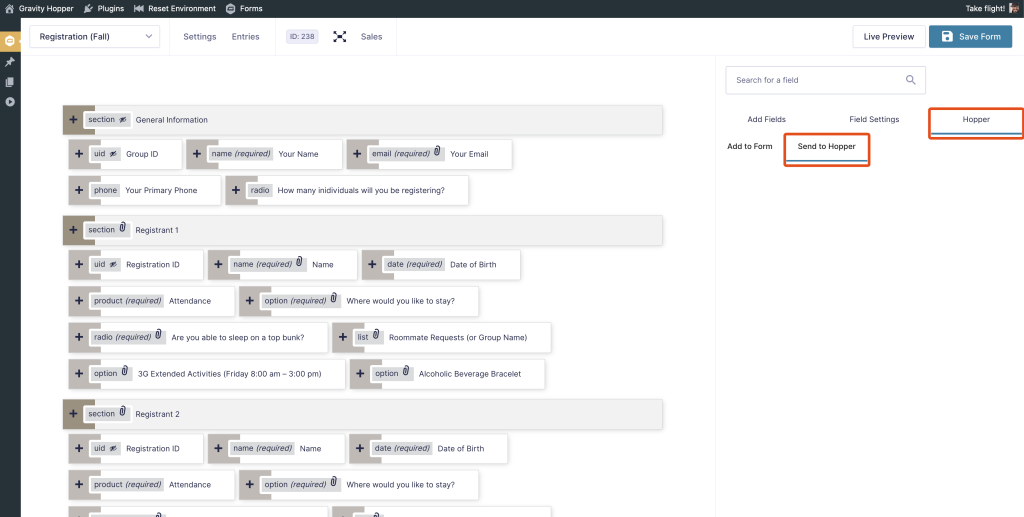 Creating a Template
After having selected the Send to Hopper option, you will see that the form previewer area in your form editor is replaced with a condensed overview of all form fields. Some basic information is included with each field.
Fields with paperclip indicate that they have conditional logic rules which are dependent upon other fields in the form. Hovering over such fields will give an indication of the dependent fields.
Clicking the ➕ icon to the left of a field will add it to a queue in the right sidebar. Doing so for a section will add all fields contained in that section to the sidebar. Once fields have been added to the sidebar, you can enter a name and description for this template group, re-label fields, and remove specific fields from the list. Once you are ready to save the template, click Save to Hopper.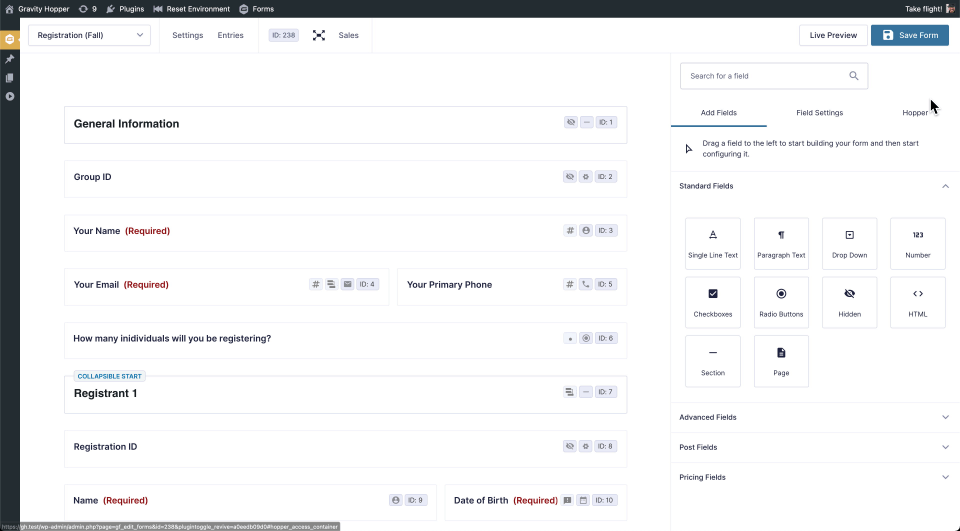 Exiting the Template Engine
You can return to the standard form editor by clicking any of the other tab headings in the right sidebar.