Prepare the Site
Before attempting to connect any remote site to your Gravity Hopper network, you should ensure the following criteria are met:
Remote site is secured with an SSL certificate and is served via HTTPS
Gravity Forms is installed and activated on the site
Gravity Hopper is installed and activated on the site
You are signed in to the site with a user account that…

…has capability to edit_posts
…has all Gravity Forms capabilities
…has application passwords enabled
Add New Remote Site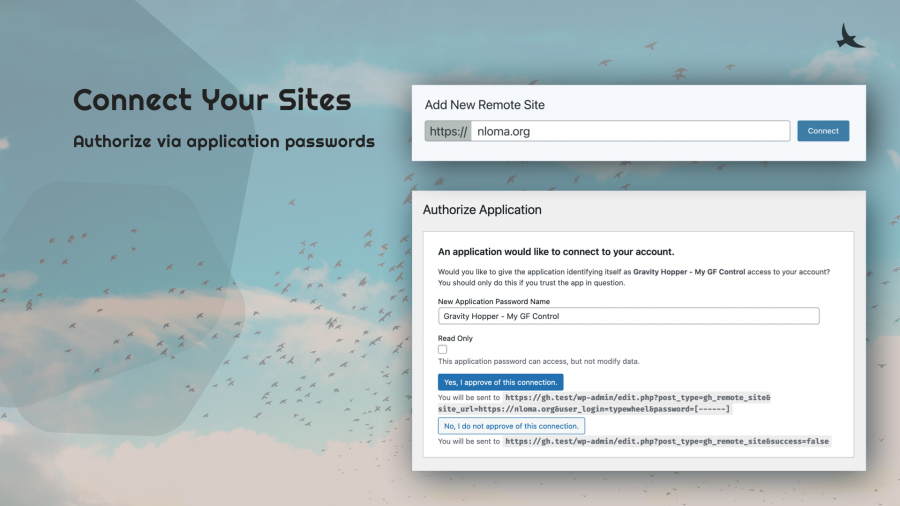 Add and Authorize Access to the Site
Within your Gravity Hopper dashboard, visit Forms → Network and click Add New Site.
Enter the site URL (excluding https:// and trailing slash).
Click Connect – (if presented with a notice, click Leave Page).
Once presented with the Authorize Application screen, click the Yes, I approve of this connection. button.
Upon doing so, you will be redirected back to your Gravity Hopper dashboard and your site will be connected.